In October 2017, Winamax signed Mustapha Kanit and Adrian Mateos to their stable. Then, in February this year, Leo Margets and Joao Vieira joined the ranks. In addition to their established list of Team Pros, including Triple Crown winner Davidi Kitai, this brought the number of Team Pros to 15. The man in charge of corralling this diverse and varied group of poker pros? Winamax Team Pro Manager Stephane Matheu.
He has been in the position for almost eight years and has recently overseen the acquisition of some of the biggest names in European poker, and we sat down to ask him how it's gone.
"Given all the backgrounds, roots and cultures, yeah, I'm really happy with the way it's turned out so far," said Matheu, "It's pretty new; only a few months since the new guys joined, but it's working out really well.
"With Winamax there's always been a really strong degree of closeness between the Team Pros, but I'm really happy with the way this is turning out because going into it I didn't know what to expect."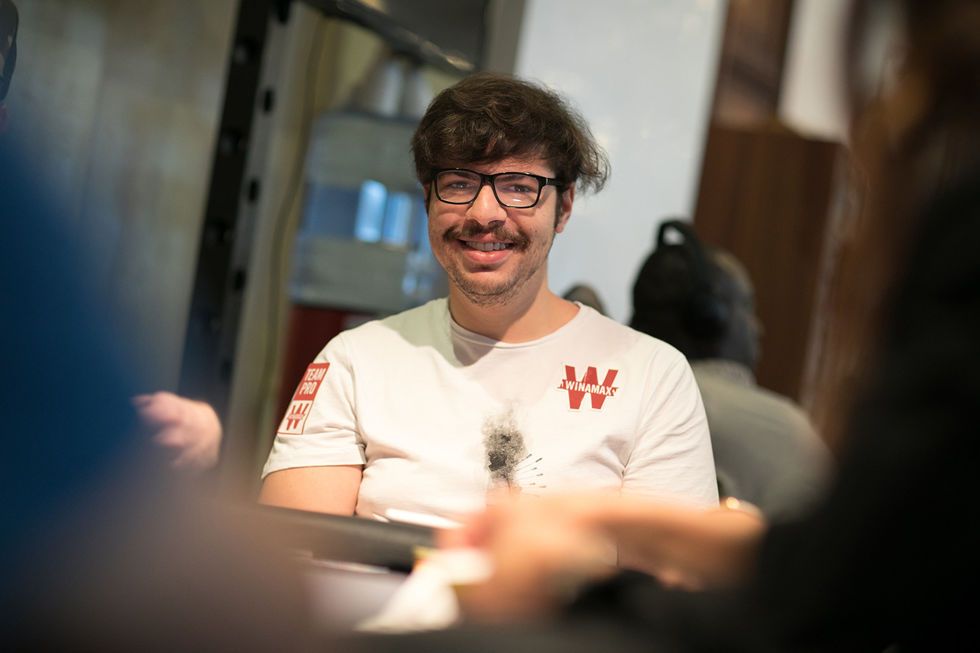 Matheu holds a seminar each year for the Team Pros and says this year it was of even more importance with the new Team Pros joining the team.
"That changed the dynamic a bit, especially with the language. It's international now; no French, now it's English. This was the ninth seminar I've organised, and what I wanted is for the players to get together to get to know one another."
Sports played a big role in the seminar, mixed with reviews and technical work. There were also guest speakers talking about a variety of topics, including mental strength.
"When I started doing this, in the first year the players were wondering what they were doing! They didn't know what to expect! But over the years, the players are really happy to go. And in the past, there's been a pretty impressive boost right after in Monaco, with Pierre Calamusa final-tabling the 2016 Main Event there, and Guillaume Diaz winning the EPT National there this year. It's been working out well."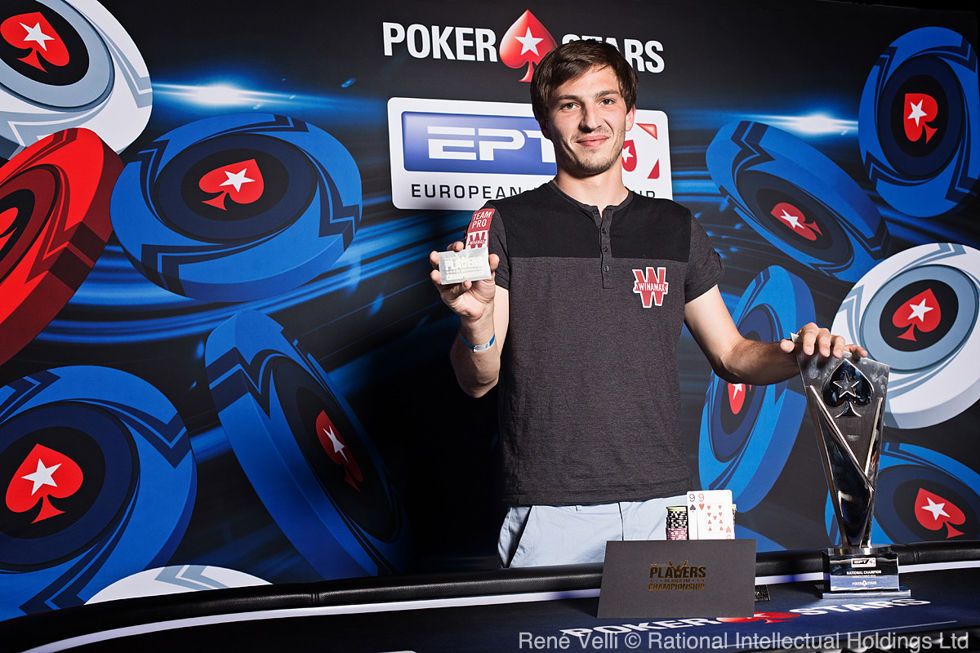 There really is a mix among the Winamax Team Pros with the experience of Kanit and Mateos, alongside young motivated players like Calamusa, as well as Diaz and Adrien Delmas, who became a Winamax team Pro through the Top Shark Academy.
"It's a great mix right now and I think that's one of the reasons why we're doing really well. It's all very competitive, and they've all gotten to the point where they've realised if they put their brains together, and work together, everyone becomes better."
With partypoker having a surge in their team pro numbers, we asked Matheu what his thoughts were on the matter.
"They're definitely going with a big push, between their live events and their team pros. We were in Barcelona and it was a big success. I know our [Team Pro] model is pretty unique. I doubt they have something similar at party, but for sure they have big names. We have different models but their team is pretty sexy. The names and everything, it's gonna be a strong team but they have very strong ambassadors as well.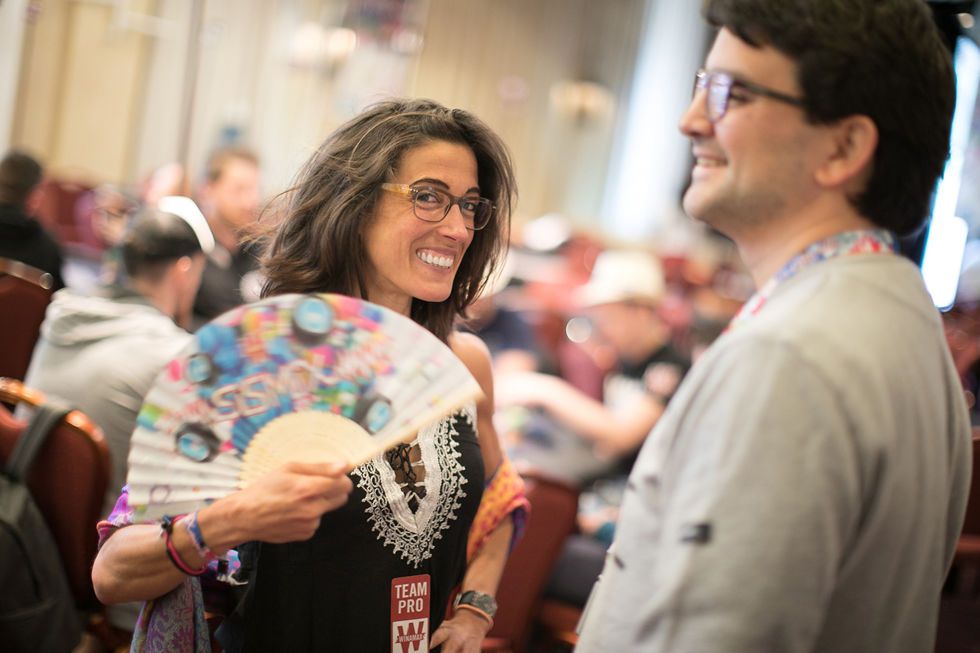 The more poker pros Winamax signs, the more it seems that they are shedding the 'French' label that has always been associated with them.
"Historically it has been a French company," says Matheu. "I think Europe is really going to change that. Every new market we go into, we do the best we can to be number one. So, in a way, we're probably going to drift away from that label.
"As far as I'm concerned with the Team Pros, my job is to make sure that they perform well and that they're working well together and doing their job. Whether they're French, Spanish, Italian or Portuguese it doesn't really matter to me. Down the road, there may be more countries and many more players. My job is to keep this team spirit alive."
With such a great selection of players, we asked Matheu for his pick for someone who will have success at the WSOP which starts later this month.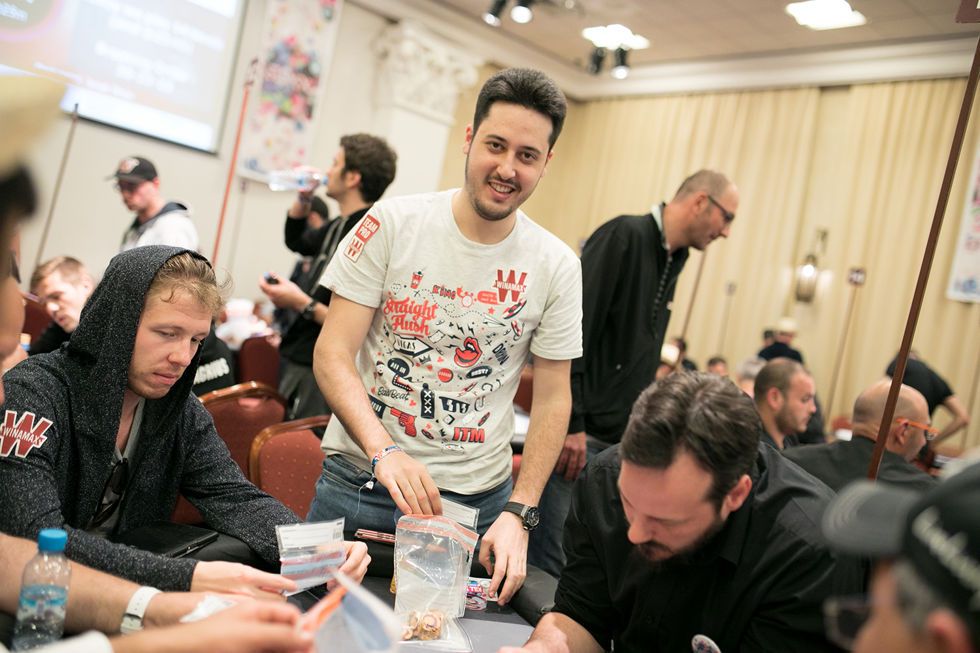 "Obviously Adrian [Mateos] has been a machine," he says, almost instantly. "He's been so consistent at such a high level. He's such an example of dedication and hard work, he really does grind.
"Also, the young guys are due a win; Adrian, Ivan [Deyra], Romain [Lewis]; the good thing right now is that everyone has a shot at winning something big. Last week showed that, with Joao [Vieira] in the 25k, and Guillaume [Diaz] winning the EPT National. It's really exciting so I don't know where it's going to come from! I hope I get a lot of success."