The intensity rose to a whole new level as the remaining 126 started the hand-for-hand play, and it took three instances of all-in and a call before the players in the Casino de Marrakech tournament area could go on break knowing, they had just earned themselves at least a min-cash of 11,000 MAD (€1,000).
First off it was Japanese Kazuma Fujiyama at risk, at he shoved over a raise from Javier Garcirreynaldos Barral in the cutoff. Barral made the call with
, and Fujiyama needed help with
. The board ran out
, and a relieved Fujiyama fell back in his seat as he was awarded the pot.
The next hand Karim Benamrouche was all-in for his last 225,000 on a
board. Spanish player 'Fernando' had made the call with
but needed to improve to beat Benamrouche's
and thus break the bubble. The river was a blank, and hand-for-hand continued.
It was instead a Spanish player with the pseudonym 'Ignapoker' that ultimately fell short of the money. Mounim Kaddouri raised to 24,000 from the button and Ignapoker had made the call out of the big blind. The Spaniard had then check-called 26,000 on the
flop, before the
turn was checked through. The
river saw Ignapoker check a third time before Kaddouri moved all-in. Ultimately Ignapoker made the call with
, but they were no good against the
of Kaddouri, good for a rivered set.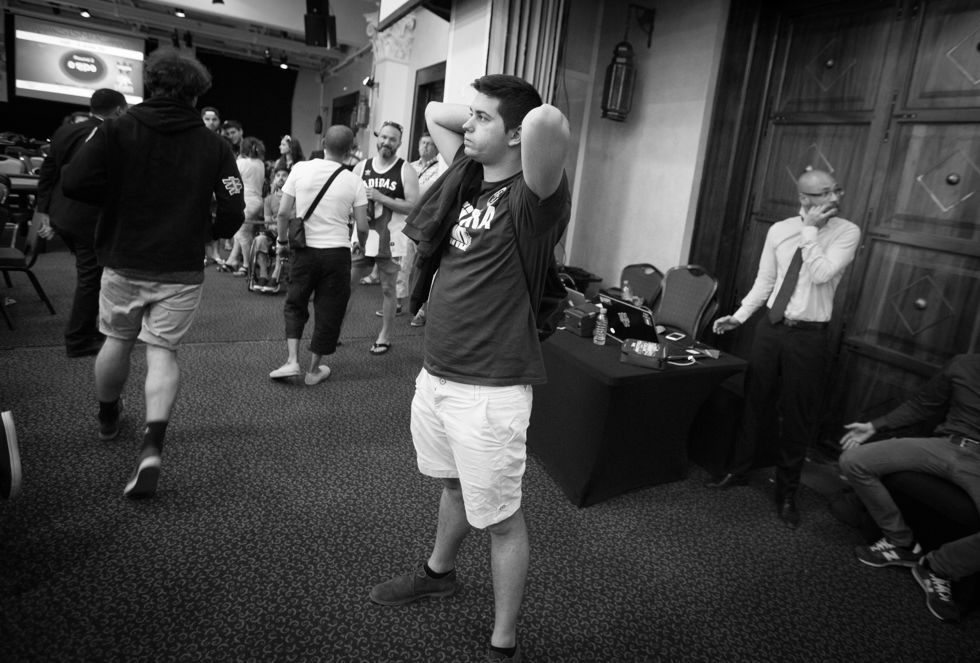 It's not all bad for our Spanish bubble boy, though. Because the unlucky 126th place finisher was wearing a Winamax patch, he is awarded a seat in next year's edition of the Winamax SISMIX valued at 6,000 MAD. Not a bad consolation place.