HK$400,000 Super High Roller
Jours 3
HK$400,000 Super High Roller
Jour 3 terminé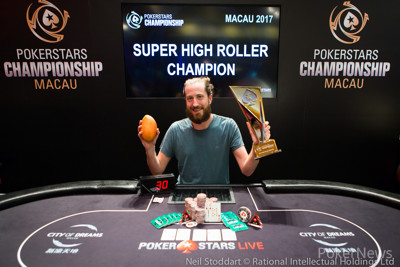 The HK$400,000 Super High Roller has come to an end with Steve O'Dwyer winning enough money to buy a lifetime's supply of mangoes. He topped the 88-entry field after three days of play to win HK$8,460,803, which is more than US$1 million.
The man with the mango sailed his way through Day 2, finishing with the chip lead, and carried that momentum to a win on Monday's Day 3. He was gifted the stone fruit early in the tournament by Yan Li and it was promptly declared a lucky fruit. Coincidentally (or maybe it actually carries the power of luck?), every time O'Dwyer needed some luck, he turned to the mango and luck was delivered each time.
The day began at 12:30pm with 14 players returning to the tables on the direct money bubble. They had begun hand-for-hand play the night before about half an hour before the end of the day, but still needed to find one more elimination to put the tournament in the money.
Less than 10 minutes more of playing hand for hand, Behzad Ahadpour three-bet all in with
and Steve O'Dwyer made the call with one better:
. No saving card came for Ahadpour and he was declared the last player to be eliminated without a prize.
A couple of hours later, the final table of eight players was set and Qiang Lin had captured the chip lead with 5.5 million chips, followed by Zuo Wang (4.9 million) and Fedor Holz (3.3 million). Steve O'Dwyer had slipped to fourth in chips with 2.1 million.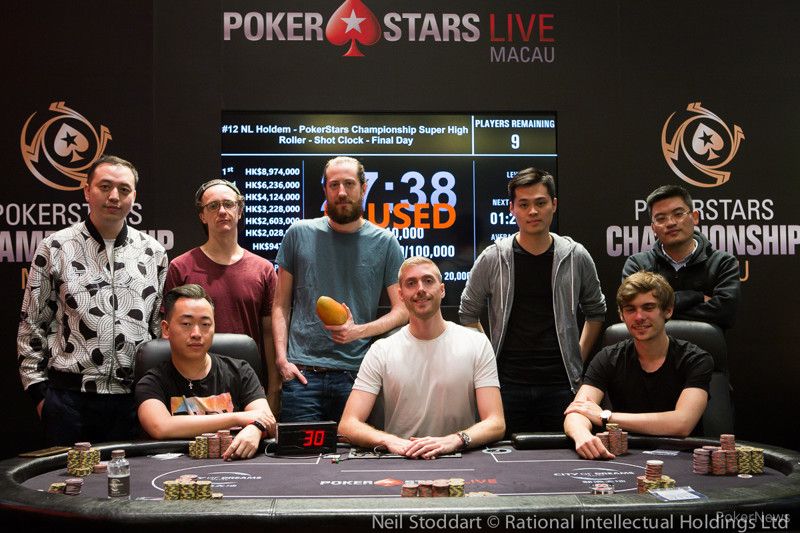 The first to go from the final table was Zhao Hongjun when Manig Loeser jammed all in from the small blind, putting the choice on Hongjun in the big blind. He called and showed
. Loeser turned over
and was well behind but live. The flop of
put Loeser in the lead and the
turn and
river changed nothing, eliminating Hongjun in eighth place for HK$1,215,000. Considering he was in for three buy-ins, he barely did better than break-even on the event.
Steve O'Dwyer took credit for the next elimination when he got it all in with a pair of kings against the ace-queen of James Chen. The board ran out in the mango's — er, we mean O'Dwyer's — favour, and Chen was eliminated in seventh place for HK$1,605,000.
O'Dwyer was responsible for the next elimination as well. Qiang Lin called O'Dwyer's raise and went to a flop of
. Lin check-raised to 675,000, leaving 1.66 million chips behind, and O'Dwyer raised enough to count Lin all in. The two got the chips in and the cards face-up. Lin's
was outkicked by O'Dwyer's
and the rest of the board bricked out, taking out Lin in sixth for HK$2,028,000.
Zuo Wang three-bet all in preflop and was called by Manig Loeser who had made the initial raise. Loeser's
was the dominating hand against Wang's
, and the board missed both of them, giving Loeser the chips and ending Wang's run in fifth place for HK$2,603,000.
Kahle Burns was the fourth-place finisher when he open-shoved from the small blind with
and was snap-called by Fedor Holz with
. Holz held and Burns was finished. He collected HK$3,228,000.
It took an hour and a half to find the next elimination, but only part of that time was spent playing. A good chunk of it was spent discussing a possible chop, but negotiations fell apart and they continued to play until Manig Loeser jammed his small blind with
and O'Dwyer woke up with
in the big blind. Loeser didn't improve and he collected HK$4,124,000 for his run.
That left Steve O'Dwyer and Fedor Holz heads-up for the win — a position both of them have been in more times than seems fair. They paused the clock again to talk about a deal and, after a long negotiation, they both locked up some prize money.
Holding a near four-to-one chip lead, O'Dwyer secured HK$8,160,830 while Holz was guaranteed HK$6,749,170, leaving HK$300,000 to play for.
The two players barely made it through a few hands before the chips went in. O'Dwyer three-bet shipped it in with
and Holz called with
. The race went O'Dwyer's way this time as the board ran
and Holz was eliminated as the runner-up. O'Dwyer hoisted his lucky mango to acknowledge credit for his victory.
HK$400,000 Super High Roller Final-Table Results
| Finish | Player | Prize |
| --- | --- | --- |
| 1 | Steve O'Dwyer | HK$8,974,000 |
| 2 | Fedor Holz | HK$6,236,000 |
| 3 | Manig Loeser | HK$4,124,000 |
| 4 | Kahle Burns | HK$3,228,000 |
| 5 | Zuo Wang | HK$2,603,000 |
| 6 | Qiang Lin | HK$2,028,000 |
| 7 | James Chen | HK$1,605,560 |
| 8 | Zhao Hongjun | HK$1,251,000 |

Steve O'Dwyer does it again.

In case you happened to be busy last night and didn't catch the Felipe Ramos performance, we have got you covered.

Xuan Liu answers Google's most asked questions about Canada.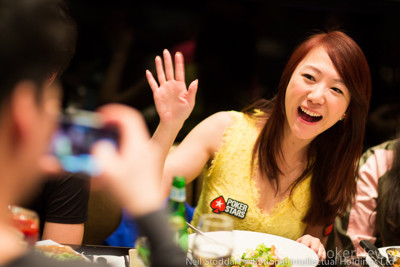 With the PokerStars Championship making its Macau debut and Day 1A of the HK$42,400 Main Event starting on Monday 3 April at 12pm local time (GMT+7) there will be more than a few new faces populating the PokerStars LIVE Macau poker room.
Many players will not have visited the former Portuguese enclave before and will not know what to expect, both on and off the baize. Fortunately, PokerStars Team Pro Celina Lin is a seasoned hand when it comes to Macau and was kind enough to impart some of her hard-won local knowledge.
"What's different about Macau when compared to Vegas is that it's got its own culture, so it's got that Portuguese heritage, it's got the buildings like the ruins of St Pauls cathedral and Old Taipa Village."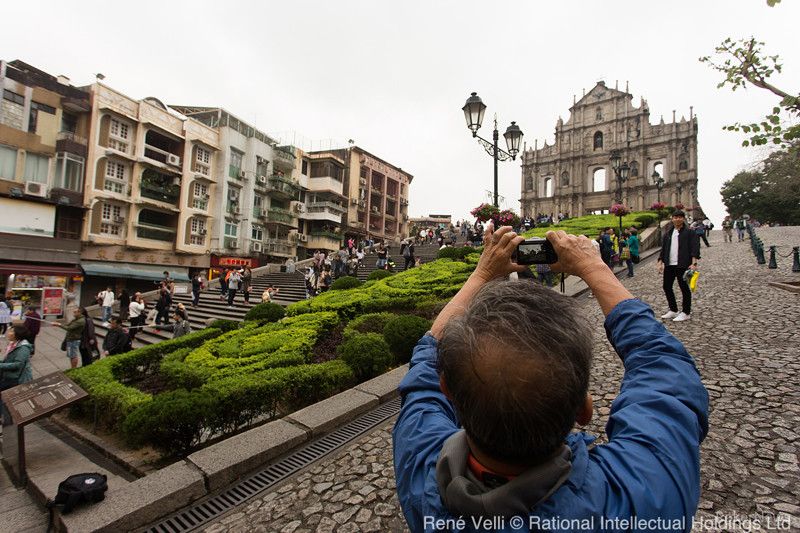 "I feel like just walking down the main street in Old Taipa and trying out the food samples all the stalls are offering for free, like the fresh hand-made peanut candy, the jerky, stuff like that is worth trying."
Located a short five-to-ten minute walk from the City of Dreams complex, Taipa village offers visitors a very different experience to the bright neon lights of the Cotai strip, and it feels like you could be on the cobbled streets of a small Portuguese town.
Among the local delicacies on offer are various types of jerky (made from edible animals we might add) and durian ice cream. Before you ask, durian is a distinctive, strong smelling Southeast Asian fruit and in our view, is a little like Marmite – you either love it or you hate it. Described by some as pleasantly aromatic and by others as smelling like cheesy socks. We definitely fall into the latter category.
"Then there are the Portuguese egg tarts," continues Lin enthusiastically.
"I get mine from a little alleyway across from Grand Lisboa in a shop called Nata and then the other one is Lord Stow over on the Taipa side and they are both really good."
"In terms of things to do, if you are not into a lot of the gaming then there is a waterpark at the Galaxy and they've got a really good cinema complex there as well. Then there are the two biggest nightclubs; Cubic in City of Dreams is good and then you have Pacha at Studio City, they hold some of the best pool parties in Macau and those are definitely worth checking out."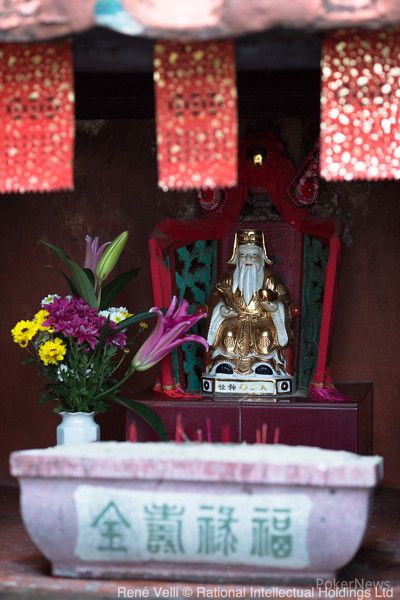 Talking about parties, all players who have registered for the HK$42,400 Main Event or one of the many other similarly or higher priced events will have a chance to sample the Pacha nightlife experience as this is the venue for the Players party, taking place on 5 April from 11pm.
The party is sponsored by Red Bull and will also feature a Pole Sensual Show, and while we are not sure what this will entail exactly, it certainly sounds exciting. Macau also boasts dining options to satisfy even the most discerning of foodies.
"My favorite restaurant is also at COD, the Jade Dragon. Even if you don't like Chinese food I suggest you try it out because you might like Chinese food after trying out the food there. I would say the best Dim Sum I have had in the world is at Jade Dragon. It can be extremely difficult to get a table but it's definitely worth trying."
"Whilst Macau is a small city it definitely has enough of its own local charms. If you get a chance definitely go and check out some of the temples and offer a prayer up to the poker gods – you might even get some run good in the tournaments."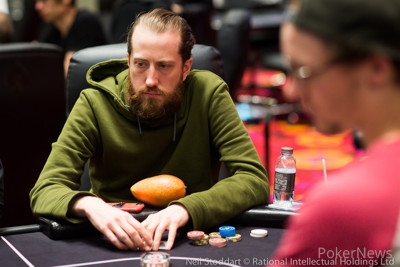 The final day of the HK$400,000 Super High Roller begins at 12:30pm local time (GMT+7) Monday 3 April. With the 14 remaining players unable to burst the bubble when play concluded at 1am in the early hours of Monday morning the action remains hand-for-hand.
With only 13 places getting paid, with a min-cash worth HK$676,000 (~US$86,980), one of the remaining players will be leaving empty handed.
The man currently in pole position is none other than high-stakes crusher Steve O'Dwyer, a place he should be familiar with by now. Just over 2 weeks ago O'Dwyer emerged victorious over the 84-strong US$10,000 PokerStars Championship High Roller for $240,451.
With first place taking home a massive HK$8,974,000 (~$1.15 million) O'Dwyer will be looking to continue his run of form and aided by the power of his magic mango he could well go all the way.
O'Dwyer will not be getting an easy ride however, with German wunderkind Fedor Holz breathing down his neck with a stack of 2,225,000, closely followed by Australia's Kale Burns, who is sitting on 2,165,000 with the rest of the tournament stacking up as follows:
| Player | Country | Chip Count |
| --- | --- | --- |
| Steve O'Dwyer | Ireland | 3,065,000 |
| Fedor Holz | Germany | 2,225,000 |
| Kahle Burns | Australia | 2,165,000 |
| Stanley Choi | Hong Kong | 2,010,000 |
| Zuo Wang | China | 1,955,000 |
| Qiang Lin | China | 1,930,000 |
| James Chen | Taiwan | 1,860,000 |
| Manig Loeser | Germany | 1,735,000 |
| Michael Egan | Australia | 1,330,000 |
| Daniel Neilson | Australia | 1,025,000 |
| Zhao Hongjun | China | 895,000 |
| Behzad Ahadpour | St. Kitts and Nevis | 675,000 |
| Dan Smith | USA | 535,000 |
| Isaac Haxton | USA | 420,000 |
There will be a table redraw when play reaches 9-handed, although the official final table will be an 8-handed affair.
Once again we will leave you in the capable hands of the PokerStars Blog who will be covering the event until it's conclusion.
Another tournament nearing its conclusion is the HK$8,800 PokerStars National Championship. The initial 708-strong field has now been whittled down to a more manageable 8, with Dutchman Koen Breed holding a commanding chip lead with a stack of 5,730,000 and he will be hoping to go all the way and take down the HK$888,080 (~US$114,274) first prize.
The HK$42,400 PokerStars Championship Macau Main Event will be starting at 12pm local time and the PokerNews live reporting team will be bringing you all the action as it happens so don't forget to check that out.
HK$400,000 Super High Roller
Jour 3 a débuté