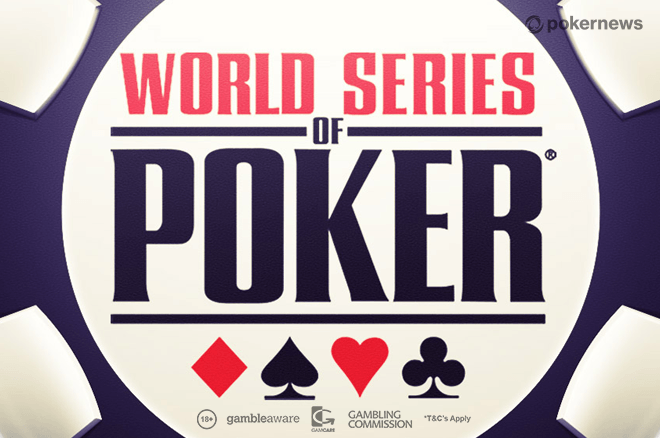 The online bracelet schedule for the Summer Online WSOP is comprised of 31 events running daily throughout July. THEY ARE ALL ONE-DAY EVENTS. The scheduled WSOP.com events are available in hold'em and Omaha formats. Popular live staples like the BIG 50, MonsterStack and Senior's Event have been moved online.
The marquee tournament is $1,000 No-Limit Hold'em Championship, which takes place on Friday, July 31. All events will kick off at 3 p.m. PDT.
Satellites are running now for as little $1.
2020 Summer WSOP.com Online Bracelet Schedule
| Date | Day | Time | Event # | Event | Buy-in |
| --- | --- | --- | --- | --- | --- |
| July 19 | Sunday | 3 p.m. | 19 | No-Limit Hold'em | $400 |
| July 20 | Monday | 3 p.m. | 20 | PLO 6-Handed | $500 |
| July 21 | Tuesday | 3 p.m. | 21 | No-Limit Hold'em 6-Handed | $777 |
| July 22 | Wednesday | 3 p.m. | 22 | No-Limit Hold'em Turbo Deepstack | $500 |
| July 23 | Thursday | 3 p.m. | 23 | No-Limit Hold'em Knockout | $500 |
| July 24 | Friday | 3 p.m. | 24 | No-Limit Hold'em 8-Handed | $400 |
| July 25 | Saturday | 3 p.m. | 25 | No-Limit Hold'em Summer Saver | $500 |
| July 26 | Sunday | 3 p.m. | 26 | No-Limit Hold'em Grande Finale | $500 |
| July 27 | Monday | 3 p.m. | 27 | No-Limit Hold'em Freezeout | $400 |
| July 28 | Tuesday | 3 p.m. | 28 | Omaha Hi-Lo 6-Max | $1,000 |
| July 29 | Wednesday | 3 p.m. | 29 | No-Limit Hold'em Deepstack | $2,000 |
| July 30 | Thursday | 3 p.m. | 30 | No-Limit Hold'em Senior's Event | $500 |
| July 31 | Friday | 3 p.m. | 31 | No-Limit Hold'em Championship | $1,000 |