Day 1d of Event #5: $500 The Housewarming No-Limit Hold'em at the World Series of Poker (WSOP) wrapped up early the morning of Monday, June 6 with Christian Taylor of Washington, D.C. bagging the chip lead over the 339 remaining players.
Taylor will return on Day 2 with a stack of 6,515,000 as he battles it out against fellow big stacks Tyler Gaston (4,510,000), Rodolfo Romeira (3,340,000), Simon Webster (3,650,000) and Joshua Sutat (2,580,000). Some notables who bagged on Day 1d include Niall Farrell, Matt Affleck, Ryan Depaulo, Chris Conrad and Pat Lyons.
The fourth and final starting flight of the Housewarming attracted 7,268 entrants to make it by and large the largest starting flight. In total, the event's 20,080 entrants generated $8,435,280 in prize money, completely smashing the guaranteed $5 million.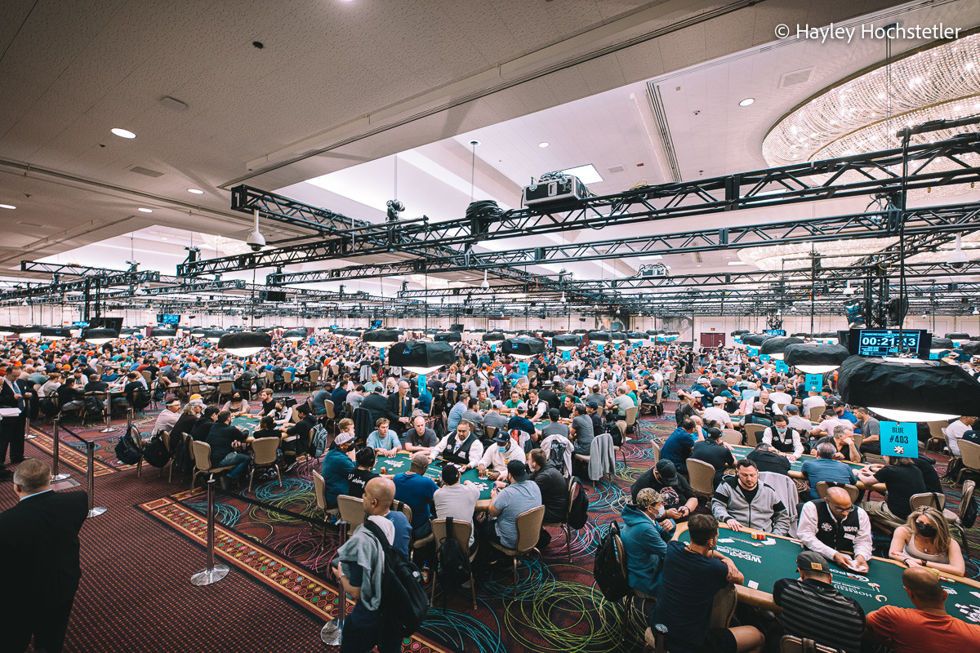 Only 1,091 players made the money on Day 1d and the money bubble lasted for more than an hour. A handful of players were then eliminated on the stone bubble: Anthony Mccurdy, Steve Lauson, Alfred Poon and Andrew Vanwyhe.
Other players who didn't survive to bag include Kristen Foxen, Andrew Moreno, Johnnie "Vibes" Moreno, Shaun Deeb, Vanessa Kade, Yuri Dzivielevski, Viet Vo, Allen Kessler and WSOP Main Event champions Scotty Nguyen and Greg Raymer.
Day 2 will commence on Monday, June 6 at 10 a.m. with the 899 remaining players of the four starting flights combining. The day will play for 17 levels or down to five players, whichever is later. A massive $330,600 awaits up top for the first-place finisher.
Stay tuned as PokerNews will be back in the morning to follow the Day 2 Housewarming action. Be sure to check out the WSOP live reporting portal in the meantime.