Play was slow and steady on Day 1b of the Main Event at the 2022 World Series of Poker.
The marquee $10,000 No-Limit Hold'em World Championship event saw another slew of top players from around the globe. There were a total of 1,245 entries on Day 1b, with 634 advancing to Day 2. This brings the total number of entries so far to 2,145.
Atop the leaderboard is Patrick Hagenlocher (332,800) from Queens, New York. He only has $1,425 in recorded earnings but he could be looking at a much bigger payday if his pace continues. He said he was in shock and gave a shout-out to his wife and daughter back home. He also wanted to dedicate this tournament to his other daughter Izzy, who passed away a few years ago.
"I feel like it could be (destiny)," he said. "This is my third time playing the main event. The furthest I went was deep in Day 3."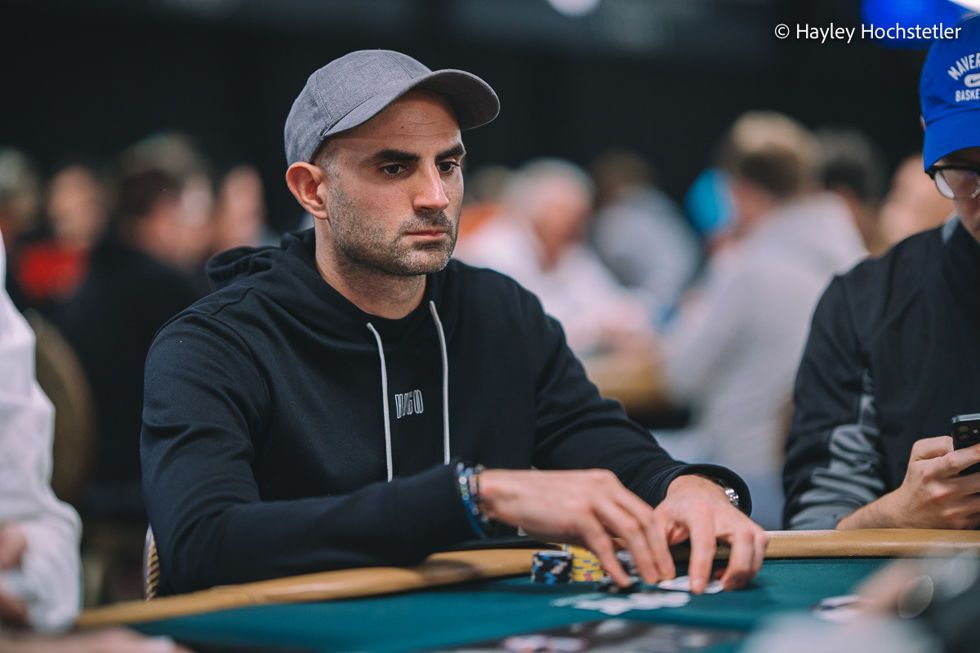 Some of those who took their seat and bagged included international players Asi Moshe (119,200) from Isreal, Jeffrey Lisandro (132,100) of Australia, Andre Akkari (126,600) from Brazil, and Frenchmen Francois Pirault (115,000) and Sylvain Loosli (99,600).
Wendeen Eolis, who was the first woman ever to cash in the Main Event back in 1986 for 25th place, took her seat today. She bagged a healthy stack of 90,200.
Two former NFL greats Lincoln Kennedy and Antoine Winfield took to the felt. They each found a bag with Kennedy at 53,300 and Winfield at 14,000.
Alex Romero, from Spain, hit a royal flush on the second hand of the day and rode that to a bag of 24,200 chips.
Neil Blumenfield (39,000) also found a bag. He's no stranger to the Main Event as he finished third back in 2015 for more than $3,000,000.
There was also a change to the Main Event schedule. Due to a large turnout expected on 1d, the surviving players of flights A, B, and C will now join to play on 2ABC.
Some of those who busted included Kristen and Alex Foxen, Leo Margets of Spain, Chance Kornuth, Julien Martini, Joe Serock, and Robert Cowen.
The players who survived the day will return on July 7 for Day 2ABC Stay tuned to PokerNews as another group of Main Event hopefuls will fire on July 5 for Day 1c at 11 a.m. local time.