Aaron Mermelstein en tête à l'issue du Jour 3, tous les survivants assurés d'un gain de 15.000$

Niveau 16 : Blinds 4,000/8,000, 8,000 ante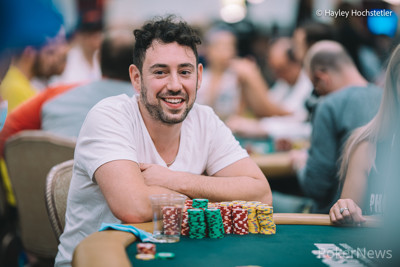 The money bubble has burst on Day 3 of the 2022 World Series of Poker $10,000 Main Event and 1,299 contenders remain in the second-largest field in WSOP history. Out of a field 8,663 entrants, three hopefuls chopped the min-cash of $15,000 and ensured that a tiny fraction of the $80,782,475 prize money has already been awarded in the flagship event of the 2022 WSOP in its new home at Bally's and Paris Las Vegas.
After the frantic bubble tension had subsided and all players bagged their chips for the night, Aaron Mermelstein emerged atop the leaderboard with a stack of 2,059,000. He appears to be the only one above two million while Nick Howard (1,850,000) and Gabi Livshitz (1,835,000) follow not far behind.
"It's dope. [to be chip leader] I have been going out and partying and having fun. I am fortunate to be in this position and I am sticking with what I know best and not changing anything," Mermelstein mentioned at the end of the night. He claimed a large portion of his large tower of chips in the final stages when his king-nine flopped trips in a three-bet pot and he ousted an opponent with pocket kings.
Another WSOP bracelet winner can be found among the big stacks after the completion of Day 3 and that happens to be Martin Zamani. Several other winners of live poker's most coveted hardware will bring healthy stacks into Day 4 such as Michael Moncek (1,244,000), and Ryan Torgersen (1,134,000). Mitchell Halverson (1,044,000) also has a bracelet to his name and will aim to finish even better than his 15th place finish in the 2021 WSOP Main Event.
Back then he also tangled with Koray Aldemir and the defending champion is among several former WSOP Main Event winners to take a shot at another title in the prestigious tournament. He was right there in the Bally's Event Center when the bubble unfolded and cited "the excitement, especially for the players playing for the first time. A lot of people's goal is just to cash the Main Event."
While some things may have changed since his victory in Sin City, the German poker pro hasn't changed much besides taking part in more high-stakes mixed game bracelet events during the ongoing series.
"Honestly a lot of people ask me if I feel pressure. I feel less pressure. I'm relaxed. Yeah, I would have been sad if I bubbled, but I'm relaxed and just playing my game."
Among the former champs still in contention are also Damian Salas, John Cynn, Ryan Riess (243,000) and Greg Merson (168,000).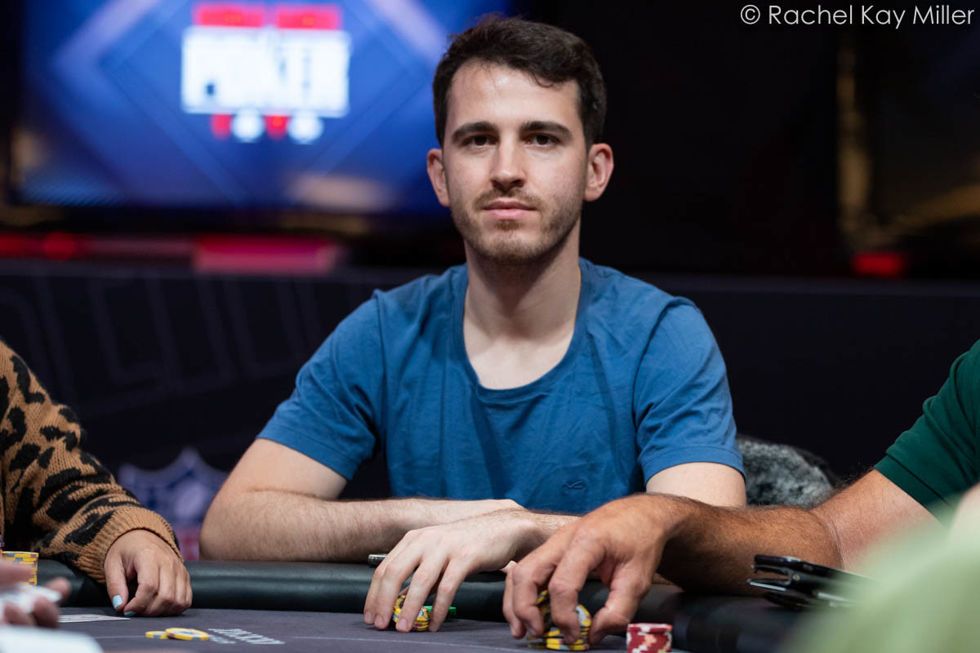 Many other notables were less fortunate and had to leave empty-handed. With the money bubble looming towards the end of level fifteen, the hand-for-and procedure kicked off four spots away from the elusive goal and two rapid eliminations including the one of Seyed Nabavi brought the field down to the last 1,302 hopefuls. What unfolded thereafter was a round with five simultaneous all-in and call on different tables.
Three of those hoping to stay alive came up short of the goal as Robert Lipkin, Ognjen Sekularac and Tom McCormick all ran out of chips entirely. They chopped the $15,000 min-cash for $5,000 each and Lipkin was fortunate enough to win the blind flip for the WSOP $10,000 Main Event entry for the next year thereafter. Kevin Campbell was the bubble boy in the 2021 WSOP Main Event and was among the Day 3 survivors with an above-average stack.
Many further big names were not as fortunate, after all Day 3 recommenced with a field 2,993 players and was cut into more than half. Last year's runner-up George Holmes, for example, went on a roller coaster ride throughout the day and eventually bowed out with ace-eight suited versus ace-king on the feature tables not far away from locking up a min-cash. The always entertaining Jimmy D'Ambrosio suffered the same fate in the same level as well, while Jesse Sylvia and Samantha Abernathy were coolered early on.
With plenty of notables now gone, the field of contenders for Day 4 still contains plenty of big names. They will all be back in action at noon local time in pursuit of the $10 million top prize in the biggest live poker event of the year at during the 2022 WSOP at Bally's and Paris Las Vegas.
The blinds will be 4,000-8,000 with a big blind ante of 8,000 and a total of five levels of two hours each are scheduled. As usual, the PokerNews live reporting team will be roaming the floor to provide as many key hands as possible for this grand spectacle.