Espen Jorstad Wins 2022 WSOP Main Event ($10,000,000)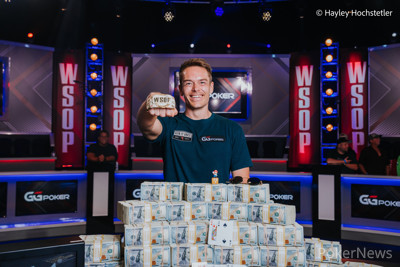 Norwegian Espen Jorstad has won the 2022 World Series of Poker Main Event for $10,000,000 after an enthralling final day display at Paris & Bally's, Las Vegas. He defeated Australian Adrian Attenborough heads-up to top a field of 8,663 players, the second-largest in WSOP history.
Attenborough would have to settle for $6,000,000 while third-place finisher Michael Duek takes home $4,000,000.
Jorstad becomes the first Norwegian to win the WSOP Main Event, going one better than compatriot Felix Stephensen who finished as runner-up in 2014, overtaking Stephensen at the top of the Norwegian all-time money list in the process.
2022 WSOP Main Event Final Table Results
| Place | Winner | Country | Prize (in USD) |
| --- | --- | --- | --- |
| 1 | Espen Jorstad | Norway | $10,000,000 |
| 2 | Adrian Attenborough | Australia | $6,000,000 |
| 3 | Michael Duek | Argentina | $4,000,000 |
| 4 | John Eames | United Kingdom | $3,000,000 |
| 5 | Matija Dobric | Croatia | $2,250,000 |
| 6 | Jeffrey Farnes | United States | $1,750,000 |
| 7 | Aaron Duczak | Canada | $1,350,000 |
| 8 | Philippe Souki | United Kingdom | $1,075,000 |
| 9 | Matthew Su | United States | $850,675 |
| 10 | Asher Conniff | United States | $675,000 |
Winner's Reaction
Jorstad started the final day as the chip leader and watched as Attenborough sent Duek to the rail on just the tenth hand of the day. Just one hand later, the tournament could have been over only for Attenborough to tank-fold bottom pair after almost 20 minutes.
But a short while later, and after a slightly shorter tank, Attenborough did call for his tournament life only for Jorstad to turn over a rivered full house to become the latest poker world champion.
The first thing Jorstad did after clinching victory? Call his mother.
"She was crying and had trouble speaking. She's my biggest fan so it was kind of emotional," Jorstad told a crowd of reporters. "It feels really good."
Jorstad said that on Day 6 he told eventual heads-up opponent Attenborough that the Australian was the one player he didn't want to play heads-up against.
"But I did," said Jorstad. "I just got better cards than him today."
The $10,000,000 question is, what will Jorstad do now?
"My goal has been to reach into the High Roller scene and play more $25,000 tournaments and stuff like that. I've dipped my toes, but now I have a bigger bankroll to take some shots in those tournaments. I need to get in the lab and make sure I'm good enough to play them.
"And make some very sensible investments — cryptocurrencies and tech stocks, probably."
Final Day Recap
Play resumed on the final day with Jorstad in the lead. The opening exchanges saw Attenborough come out firing in an attempt to close the gap, while two early shoves from Duek showed that he wasn't ready to settle for third place.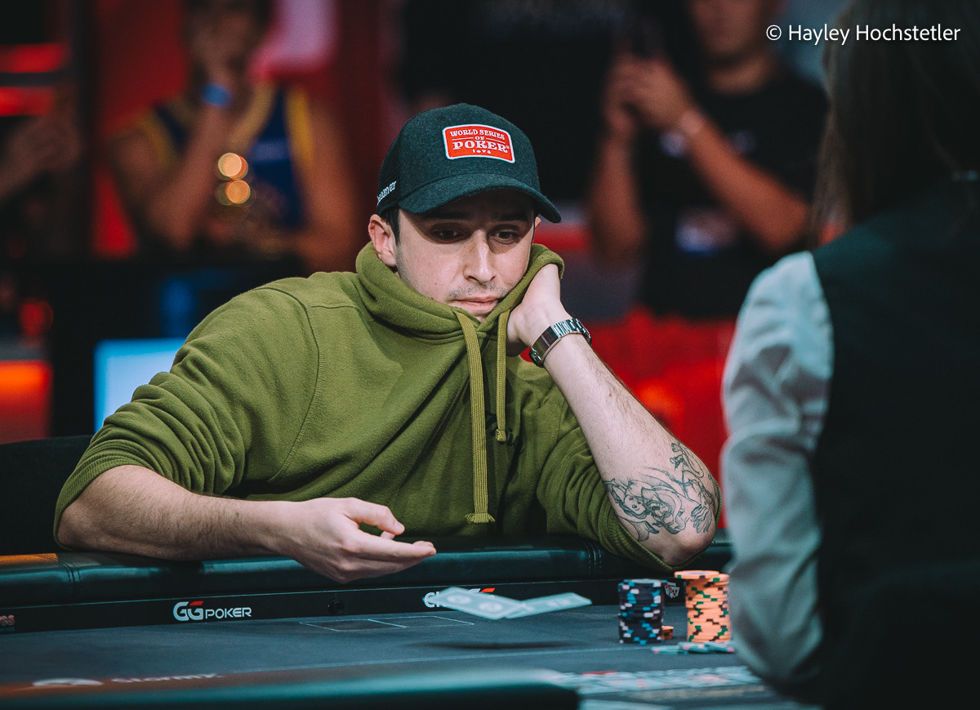 Duek's Main Event run came to an end just ten days into the final day. He bet most of his stack with top pair, only for Attenborough to shove. Duek relucantly put the rest of his chips in, but had run into the nut straight of his opponent to finish in third for $4,000,000.
The Tank Heard Round the World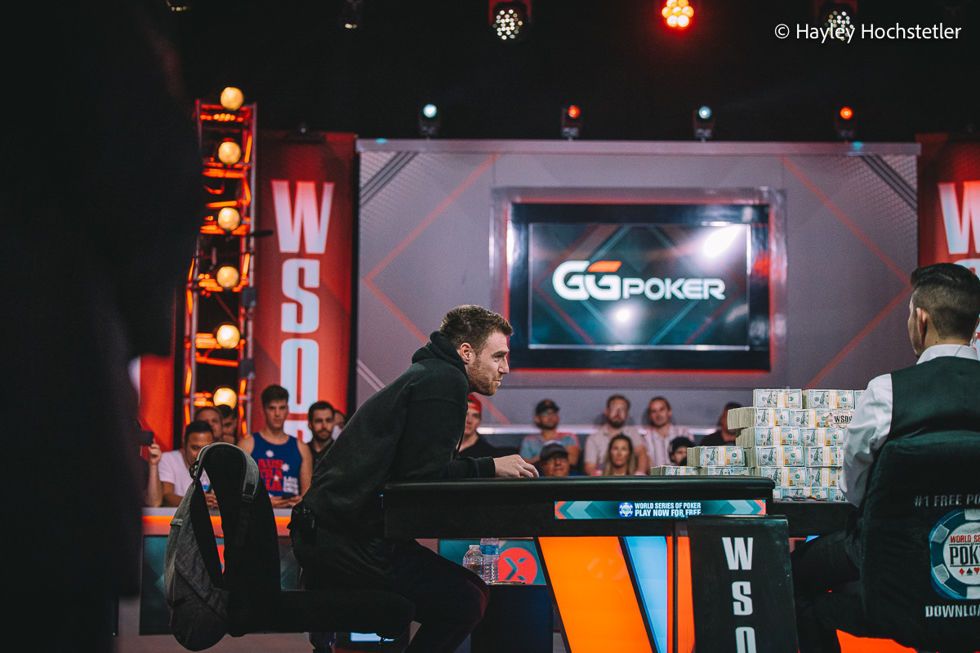 Heads-up play started with both players effectively even, albeit with Jorstad slightly ahead. The prospect of a marathon heads-up match beckoned, à la 2018 where heads-up play lasted 10 hours. However, the contest could have been over on the first hand.
Attenborough had three-bet pre-flop and bet on both flop and turn, before checking the river to Jorstad who put his opponent all in.
"How long was he tanking?" asked Jorstad. "It felt like an eternity. I was trying to focus on my breathing, did some meditation. I've been [meditating] on and off for an eternity. You focus on different body parts, focusing on each finger and just chilling in my zone."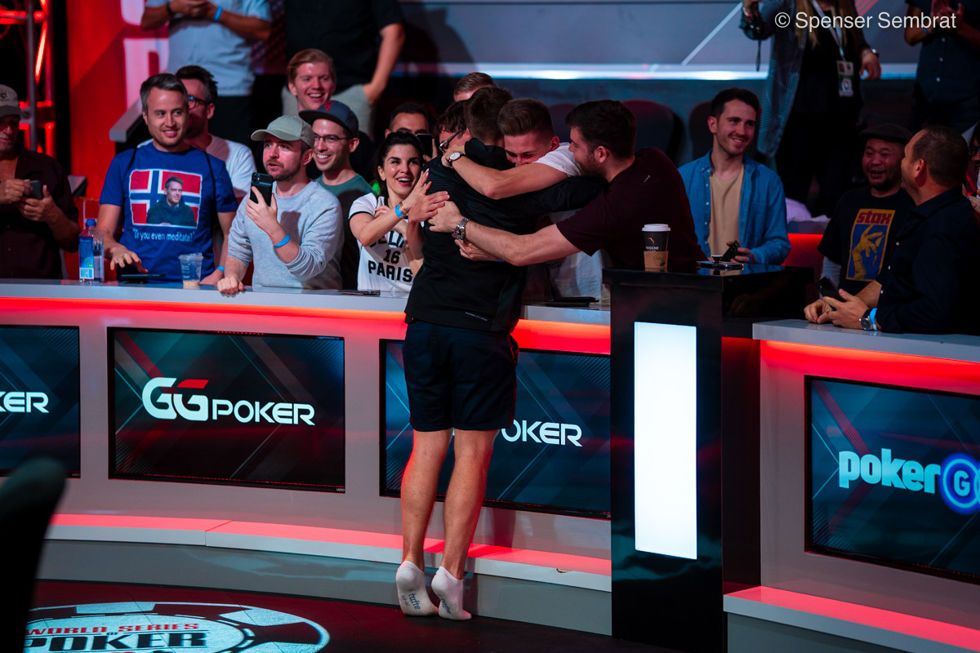 Eventually, after almost 20 minutes, Attenborough folded only to double back instantly to prolong heads-up. However, another deep tank with the same hand saw Attenborough unavailable to lay it down again and Jorstad was the champion.
"I was curious how the match was going to go," said Jorstad. "The heads-up was almost finished in one hand which was kind of absurd. It went as expected. He's a really tough opponent, plays aggressively and finds good hero calls.
"He's a very tough opponent so it went as expected."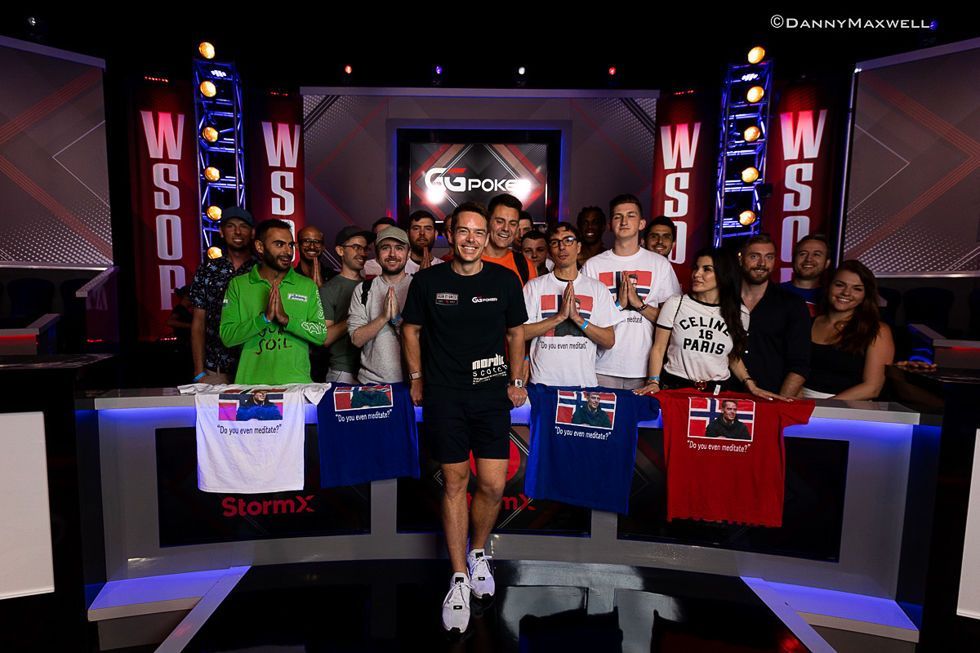 Runner-Up Attenborough: "I'm Super Proud
Runner-up Attenborough was left to reflect on a final hand that saw him come up just short.
"I ran really good and definitely don't deserve to win $6,000,000," Attenborough told Jeff Platt. "I was just along for the ride and it sucks. Such a big mistake at the end, but it's ok. I'm super proud."
Check out our interview table side with Sarah Herring.