Event #73: $2,500 Mixed Big Bet
Jours 3
Event #73: $2,500 Mixed Big Bet
Jour 3 terminé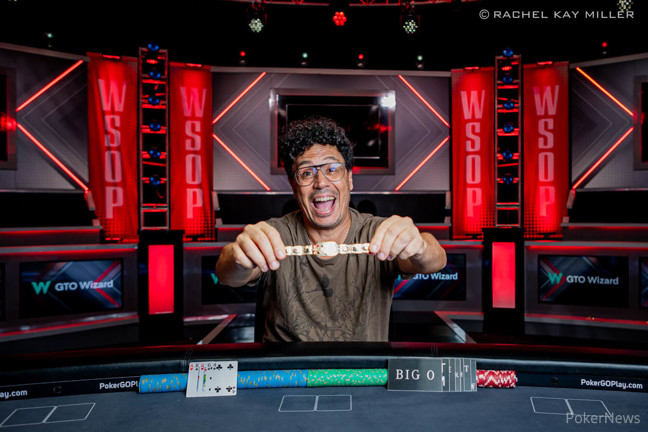 After three days of mixed game action, Julio Belluscio defeated Federico Quevedo in heads-up play to win Event #73: $2,500 Mixed Big Bet at the 2023 World Series of Poker in the Horseshoe and Paris Las Vegas. The popular mix of big bet variants attracted a record field of 377 runners to generate a prize pool of $836,600.
Belluscio took home the top prize of $190,240, along with his first bracelet, and more than doubling his previous WSOP earnings total of $90,339.
Event #73: $2,500 Mixed Big Bet Final Table Results
| Place | Name | Country | Prize |
| --- | --- | --- | --- |
| 1 | Julio Belluscio | Argentina | $190,240 |
| 2 | Federico Quevedo | Costa Rica | $117,517 |
| 3 | Benny Glaser | United Kingdom | $78,939 |
| 4 | Tomasz Gluszko | Poland | $54,118 |
| 5 | Erick Lindgren | United States | $37,901 |
| 6 | Hye Park | United States | $27,130 |
| 7 | Anthony Zinno | United States | $19,857 |
Calling His Shot
"This year, I expected to win," said Belluscio, who mentioned in his post-win interview that he's been doing this for 15 years, and he came into this summer's WSOP with renewed confidence.
"When I have chips, I affect all the players because they never know what to do against me."
Belluscio also credited his rail with "making him feel comfortable and big" during his final table run and acknowledging that having his friends and family there made all the difference, going so far as to say, "If I make the Main Event final table, then you will see a real rail. I will spend $100,000 to fly all my friends and family from Argentina here, and they will be making too much noise."
Final Table
Multiple bracelet winners graced this year's final table, including the shortest stack to start, Anthony Zinno, who would be the first to exit the final seven when a rough river card made his opponent a straight and eliminated his opportunity to chop the low in PLO8.
Next out was Hye Park, who would fall to the eventual champ, Belluscio.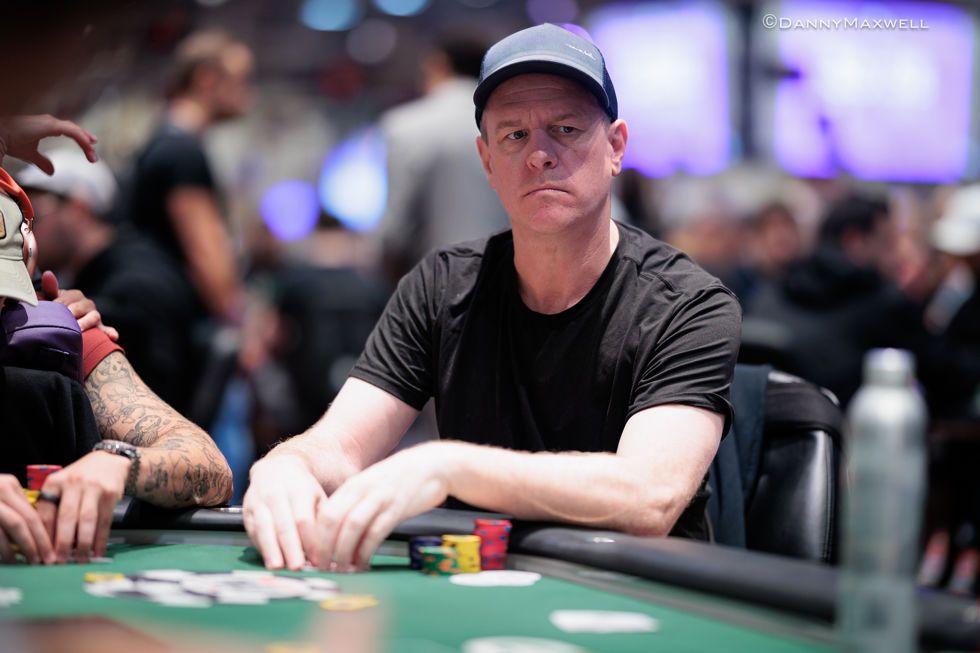 Two-time bracelet winner, Erick Lindgren made his exit in fifth place. Lindgren bagged the Day 1 chip lead and stayed around the top of the counts throughout Days 2 and 3. However, Lindgren mentioned he couldn't get any momentum going and took a big hit at the final table when he called off a large percentage of his stack in PLO 8.
Tomasz Gluszko was out in fourth after most of his stack went to Belluscio as well in Pot-Limit 2-7 Triple Draw.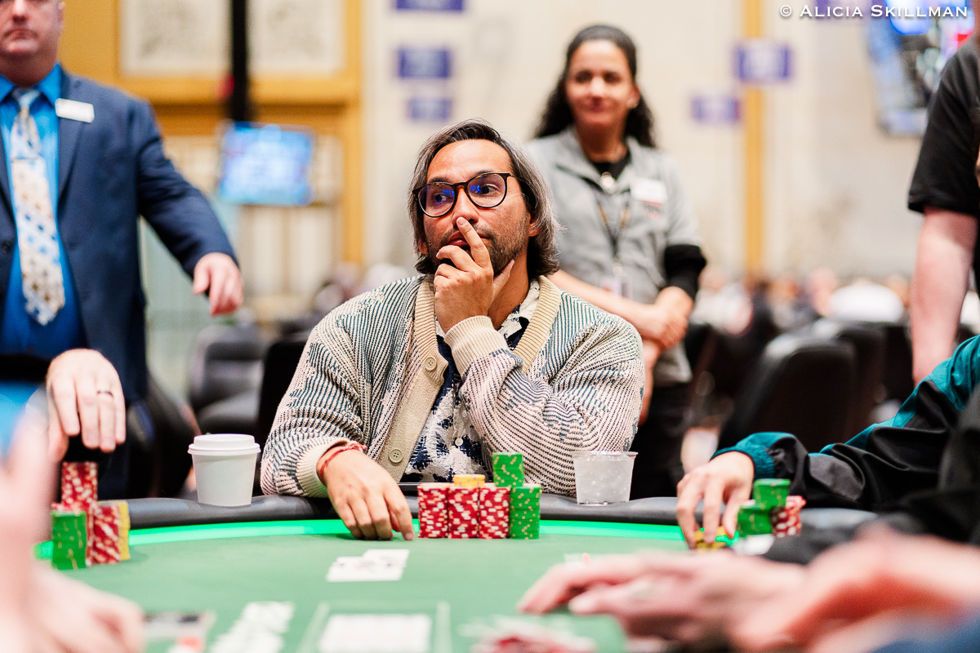 Three-handed play was all about Belluscio, as he would chop away at five-time bracelet winner Benny Glaser multiple times and finished off the runner-up Quevedo in three heads-up hands. The last of which saw Quevedo all-in for one pot-sized bet before the flop.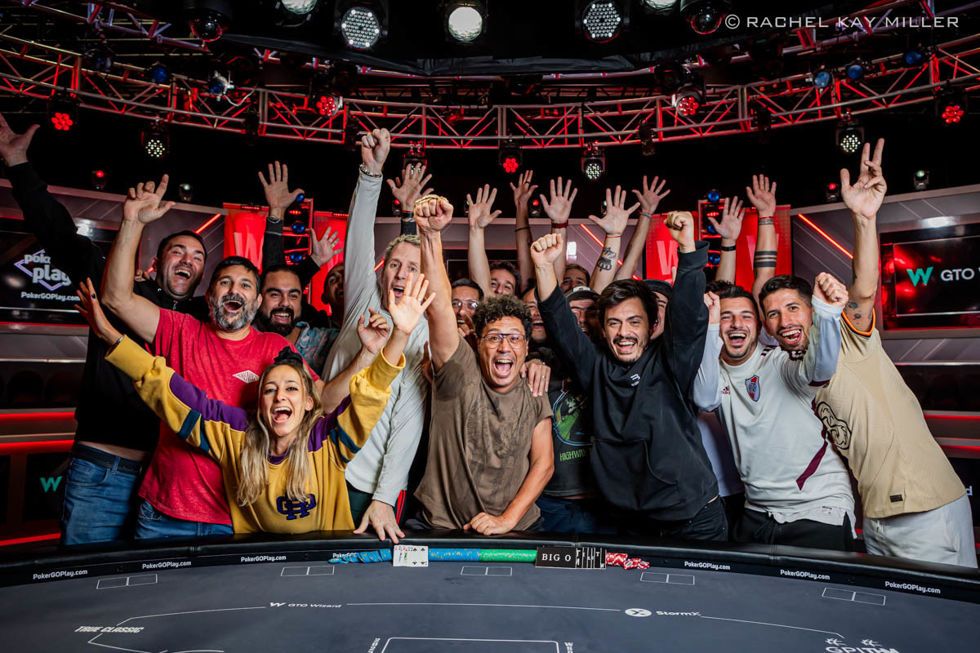 This concludes live coverage of this championship event from PokerNews. Congratulations to Belluscio. Stay tuned to PokerNews throughout the remainder of the 2023 WSOP schedule, as our team is providing industry-leading coverage of all bracelet-awarding events.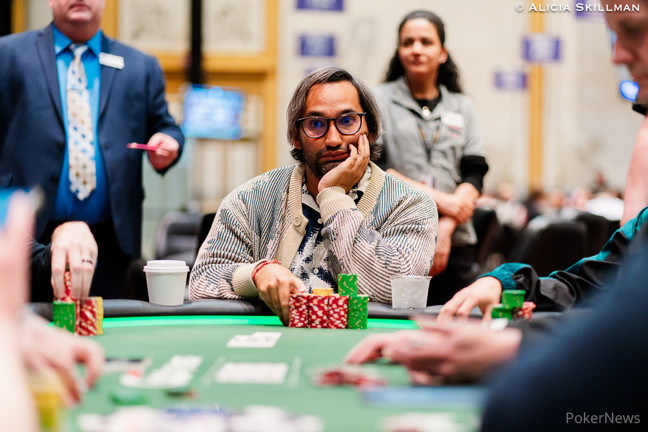 Big O
Down to his last 350,000, Quevedo committed his remaining chips from the big blind, calling a raise of Julio Belluscio from the small blind.
Federico Quevedo: A♣8♠6♠6♦4♥
Julio Belluscio: A♥K♣Q♥6♣4♣
Quevedo had a slight pre-flop lead with his pair of sixes, but the final runout of 7♦2♣2♠K♥J♦ would pair Belluscio's king on the turn, and then hold to send Quevedo home in second place.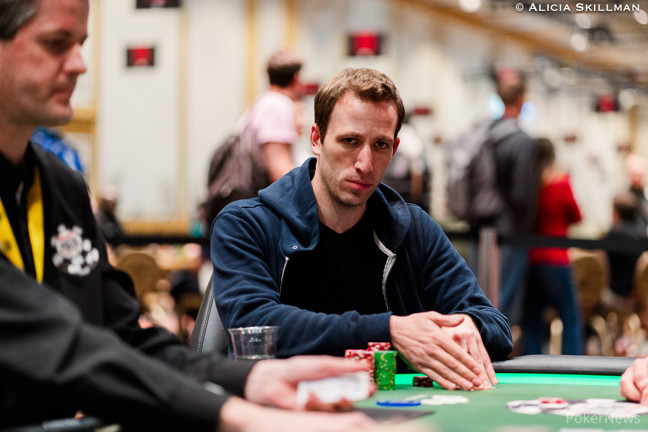 Big O
Short on chips, Benny Glaser was all-in in a hand against Julio Belluscio for his tournament life.
Benny Glaser: Q♣9♥7♦4♥3♠
Julio Belluscio: 10♣6♥6♣3♦2♠
The final board ran out 7♥6♠8♥7♣K♣, leaving Belluscio with a full house to Glaser's trips for the high and an 8x7x6x3x2x low to Glaser's 8x7x6x4x3x for the scoop, and sending Glaser to the payout desk in third.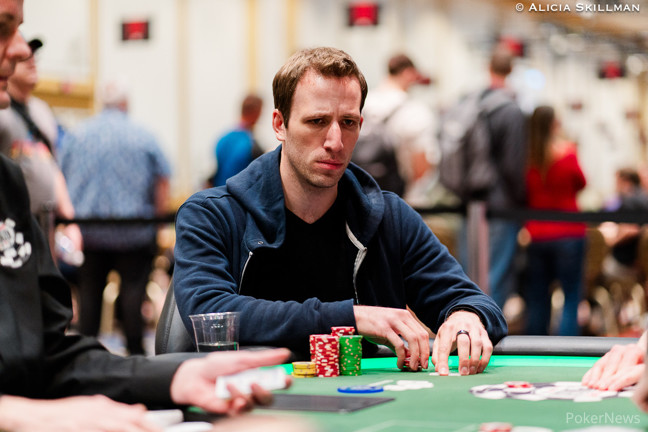 Pot-Limit 2-7 Lowball Triple Draw
Benny Glaser raised the pot to 350,000 from the button and Federico Quevedo called from the big blind.
Quevedo drew two and Glaser took one in the first round, with both players checking.
It was one card for each this time, with Quevedo betting enough to put Glaser all-in and Glaser making the call for his tournament life.
In the final draw, Quevedo stood pat and Glaser drew one.
Benny Glaser: 5x4x3x2x/Xx
Federico Quevedo: 8x7x6x5x3x
Glaser would need an eight or better to stay alive and he got just that, squeezing 8x on the final draw and getting the double.
Niveau: 30
NLFCD & NL 2-7 SD:
Ante 180,000 Small Blind 60,000 Big Blind 120,000
PLO, PLO8, Big O, PL 2-7 TD:
Ante 100,000 Small Blind 50,000 Big Blind 100,000
No-Limit Hold'em:
Ante 150,000 Small Blind 50,000 Big Blind 100,000
Joueur
Jetons
Progression

Julio Belluscio

11,000,000

2,300,000

Federico Quevedo

2,775,000

275,000

Benny Glaser

550,000

-2,650,000
Players are going on a scheduled break and will return to Level 30.
Pot-Limit 2-7 Lowball Triple Draw
Julio Belluscio, 11000000
Benny Glaser raised to 160,000 from the button and Julio Belluscio called from the small blind. Each player drew two.
Whn Belluscio checked, Glaser bet 230,000. Then Belluscio took one and Glaser stood pat. Belluscio checked, and when Glaser bet 525,000 he check-raised all in.
Glaser kept the remainder of his diminished stack for after the break and folded.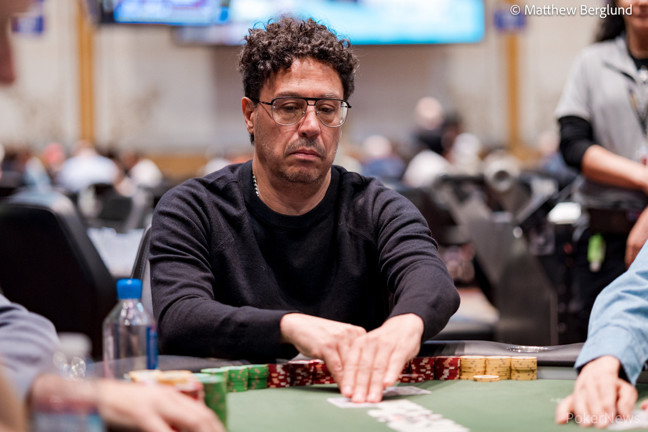 No-Limit 5-Card Draw High
Federico Quevedo raised to 205,000 from the button and Julio Belluscio called from the big blind.
Quevedo drew two and Belluscio took three.
Both Players checked and Belluscio showed down 10x10xAxKx7x to take it down.