€25,000 NL Hold'em I
Jours 1
€25,000 NL Hold'em I
Jour 1 terminé

Niveau 20 : Blinds 20,000/40,000, 40,000 ante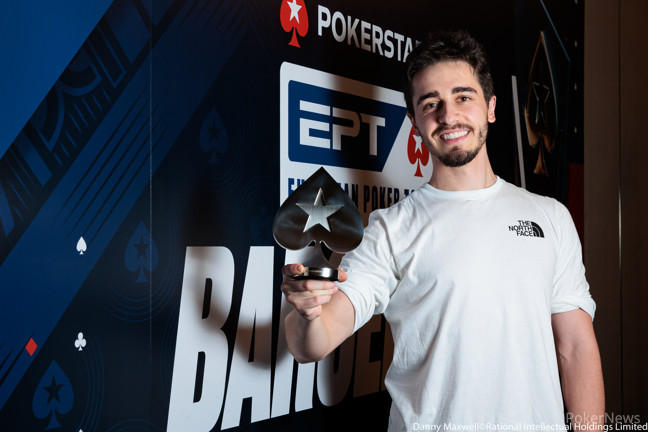 The first one-day €25,000 No-Limit Hold'em of the 2023 PokerStars European Poker Tour (EPT) has come to an end and Felipe Ketzer beat a field of 28 players to win the top prize of €255,480 at Casino Barcelona.
Ketzer wins the big bag from a total prize pool of €672,280. He was followed in second by Eduard Barsegyan and in third by Lei Yu. Kayhan Mokri and Ottomar Ladva rounded out the five cashing players.
Finishing just outside the money was Timothy Adams after his ace-eight lost to Mokri's king-ten to burst the bubble. He's joined by the two other players that made the final table but could not cash, Erik Seidel and Bruno Volkmann.
$25,000 No-Limit Hold'em Final Results
| Rank | Player | Country | Prize |
| --- | --- | --- | --- |
| 1 | Felipe Ketzer | Brazil | €255,480 |
| 2 | Eduard Barsegyan | Russia | €164,700 |
| 3 | Lei Yu | China | €109,200 |
| 4 | Kayhan Mokri | Norway | €79,000 |
| 5 | Ottomar Ladva | Estonia | €63,900 |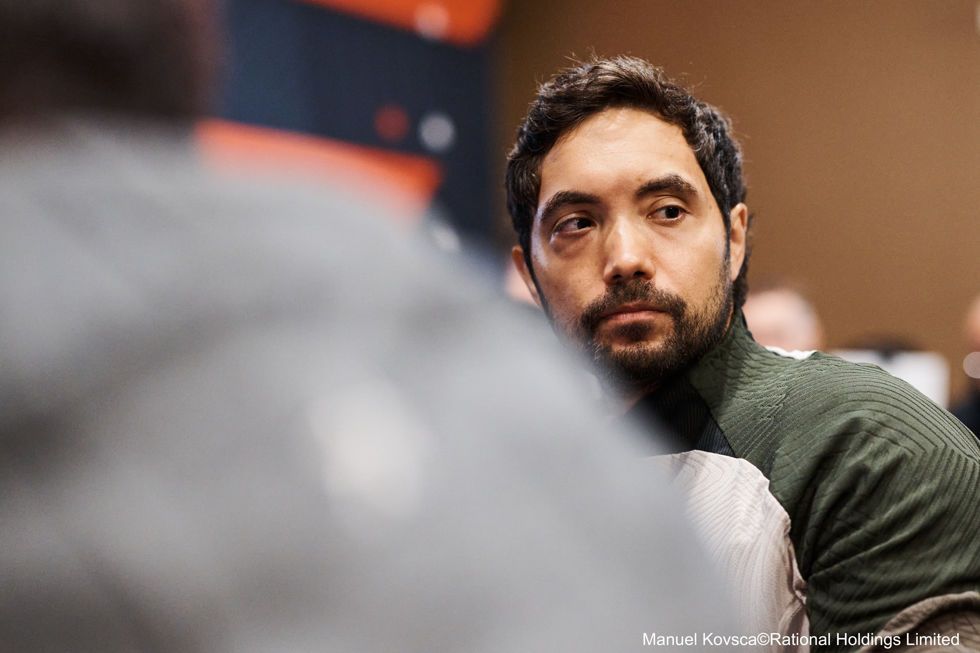 The Highlights
The day started with nine players registered, including all five players that cashed. Ketzer jumped out early and was one of the first players to double the starting stack, and by Level 4 it had nearly tripled.
Barsegyan was also among those that jumped to the top part of the leaderboard in the early going, thanks in part to a nut flush that eliminated Tom Orpaz. Adams also made early moves, including the double knockout of Orpaz and Daniel Rezaei. Orpaz got it in on his second bullet with ace-queen and Rezaei had fours, but the pocket jacks of Adams held on to take a big early pot.
The final table was reached in Level 14 and Seidel was the first exit just before the dinner break when his queen-jack lost to Ladva's suited ace-eight. Ketzer maintained his lead throughout the early going, and seven-handed play stretched out as players looked to survive a tough bubble.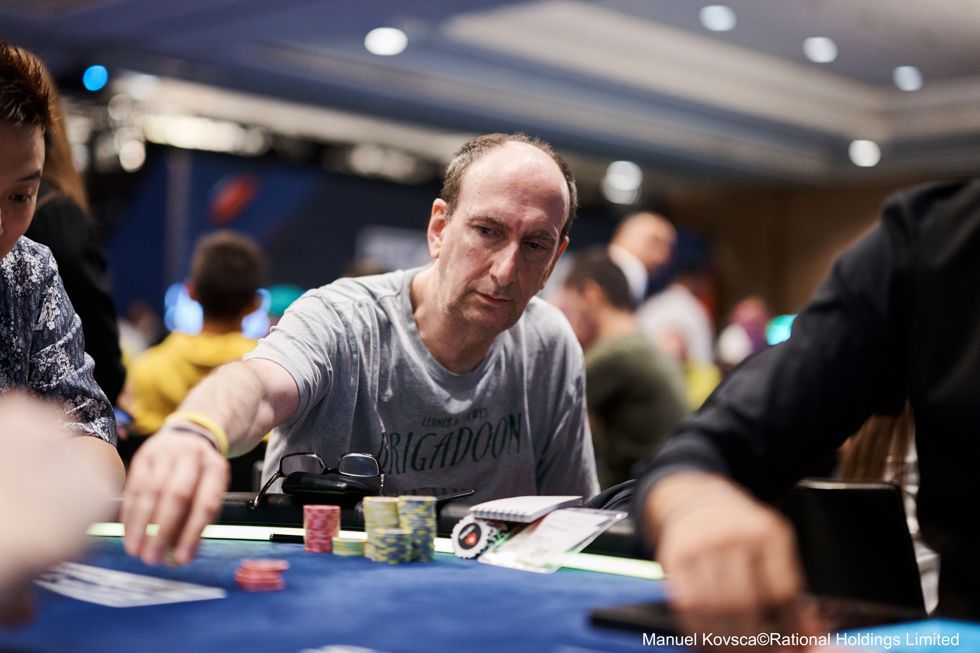 Barsegyan, who came into the final table with just 13 big blinds, picked up chips throughout seven-handed play and was the one to knock out Volkmann to send the tournament to the stone bubble.
Six-handed play continued for just over 30 minutes before Adams hit the rail to burst the bubble, while Barsegyan used the opportunity to jump into the chip lead after a clash with Ketzer. Within just a few minutes, Ladva hit the rail in fifth after his king-queen ran into Ketzer's ace-queen.
Ketzer reclaimed the lead and Mokri doubled up in four-handed play, but he was the next to go when his king-five lost to Yu's ace-eight. Yu, who battled in the middle of the pack throughout the day, was knocked out in third when he shoved with a pair of nines and lost to the suited king-five of Barsegyan.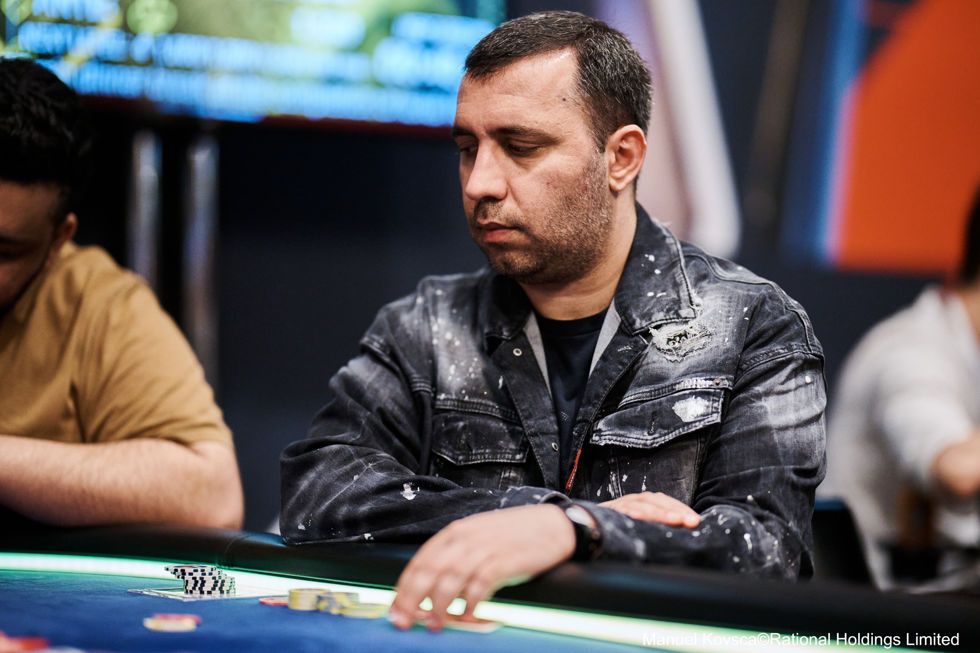 Heads-up play started with a small margin for Ketzer, but an early nut flush gave him a comfortable lead. Barsegyan managed to find a small double, but it wasn't enough. The big moment came when Ketzer's king-four found three-of-a-kind to beat the king-five of Barsegyan.
Be sure to keep it with the PokerNews team for coverage of your favorite events at EPT Barcelona.

Niveau 20 : Blinds 20,000/40,000, 40,000 ante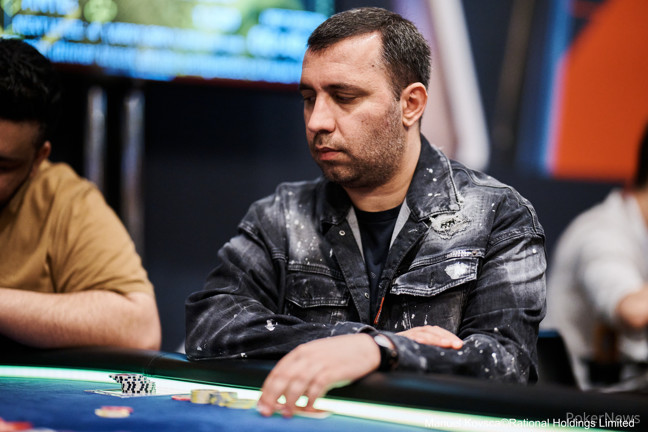 Eduard Barsegyan shoved for just under 400,000 and Felipe Ketzer called to go for the win.
Eduard Barsegyan: K♣5♦
Felipe Ketzer: K♠4♥
The board ran out 2♥10♥4♦4♣5♥ and Ketzer found three fours to knock out Barsegyan and secure the victory.

Niveau 20 : Blinds 20,000/40,000, 40,000 ante
Felipe Ketzer jammed and Eduard Barsegyan called with 410,000.
Eduard Barsegyan: A♣6♦
Felipe Ketzer: K♠5♠
The board ran out 5♣3♣2♦4♥10♣ and Barsegyan turned a straight to stay alive.

Niveau 20 : Blinds 20,000/40,000, 40,000 ante
Felipe Ketzer raised to 100,000 and Eduard Barsegyan called to see a flop of 4♥5♠Q♥.
Barsegyan check-called a bet of 40,000 to see K♥ fall on the turn. Barsegyan checked again and called another bet of 40,000.
The river was 4♠ and Barsegyan checked for a third time. Ketzer fired 350,000 and Barsegyan spent a time bank before he tossed out a chip to call.
Ketzer turned over A♥8♥ for the nut flush and Barsegyan tossed the losing hand in the muck.

Niveau 20 : Blinds 20,000/40,000, 40,000 ante
The final two players have stepped out for a short break before heads-up play begins.

Niveau 20 : Blinds 20,000/40,000, 40,000 ante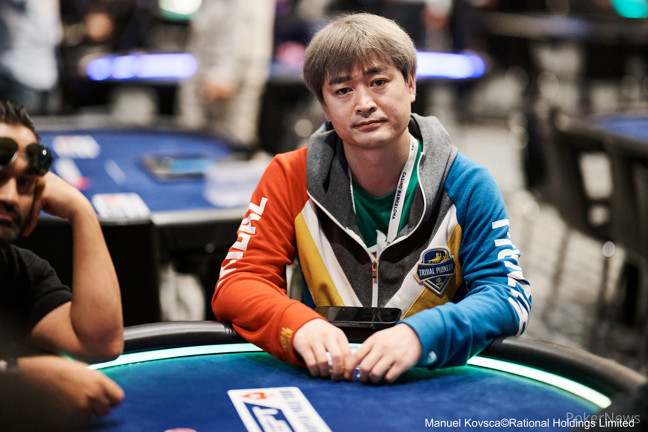 Lei Yu shoved his last 220,000 and Eduard Barsegyan looked him up.
Lei Yu: 9♦9♠
Eduard Barsegyan: K♠5♠
The board ran out J♣5♦K♥A♠A♣ and Barsegyan flopped kings and fives to send Yu to the rail in third place for €109,200.

Niveau 20 : Blinds 20,000/40,000, 40,000 ante
Ketzer has been applying preflop pressure throughout the last level and his stack has grown steadily as a result.
Niveau: 20
Blinds: 20,000/40,000
Ante: 40,000

Niveau 19 : Blinds 15,000/30,000, 30,000 ante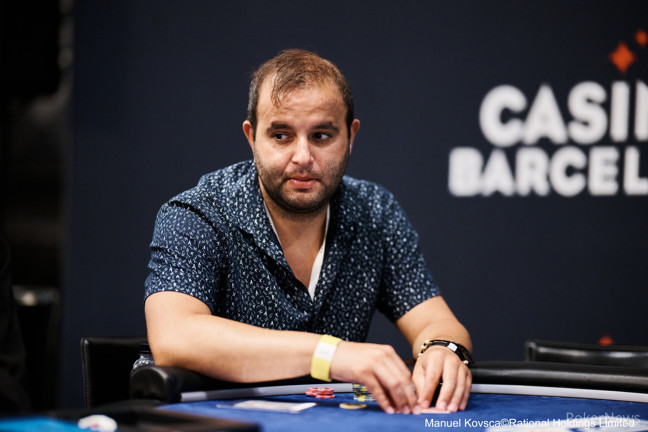 Kayhan Mokri shoved his last 350,000 from the small blind and Lei Yu called from the big blind with just 5,000 less.
Lei Yu: A♠8♥
Kayhan Mokri: K♣5♣
The board ran out A♥J♦6♥2♣8♦ and Yu held on for the double to leave Mokri with just 5,000.
Mokri tossed it in on the next hand but got no help. He hit the rail in fourth place for €79,000.