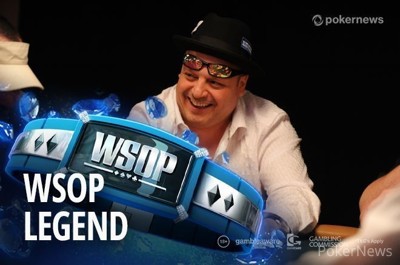 The 2009 World Series of Poker stood out in history for several things. It was the second year of the now-defunct November Nine, when Joe Cada became the youngest-ever world champion at 21 after defeating Maryland logger Darvin Moon heads-up. Phil Ivey finished seventh in the event, ensuring massive coverage throughout the Main Event and the final table in November.
While the 2009 Main Event is probably what's remembered most from that year, there was another story brewing that year when Australian professional Jeff Lisandro went on an unprecedented tear in the stud portion of the WSOP, and pulled off a feat that's yet to be matched: winning three stud-events in a single year.
To this date, Lisandro remains the only player to have pulled off that feat in nothing but stud events, and was the first player since Ivey in 2002 to win three bracelets in a single summer.