Niveau 25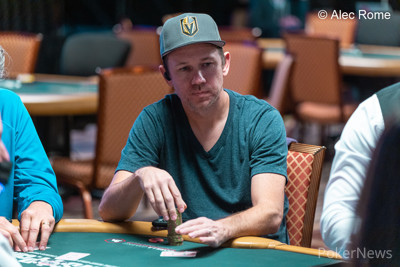 John Monnette:
/
/

Esther Taylor:
/
/
Esther Taylor completed and was called by John Monnette. Monnette bet out on fifth, sixth, and seventh streets. He ended up with
for a pair of sixes and a 6-5-4-3-A low.
Taylor gave one last long look at her cards before sending them into the muck as players headed out on a 15-minute break.