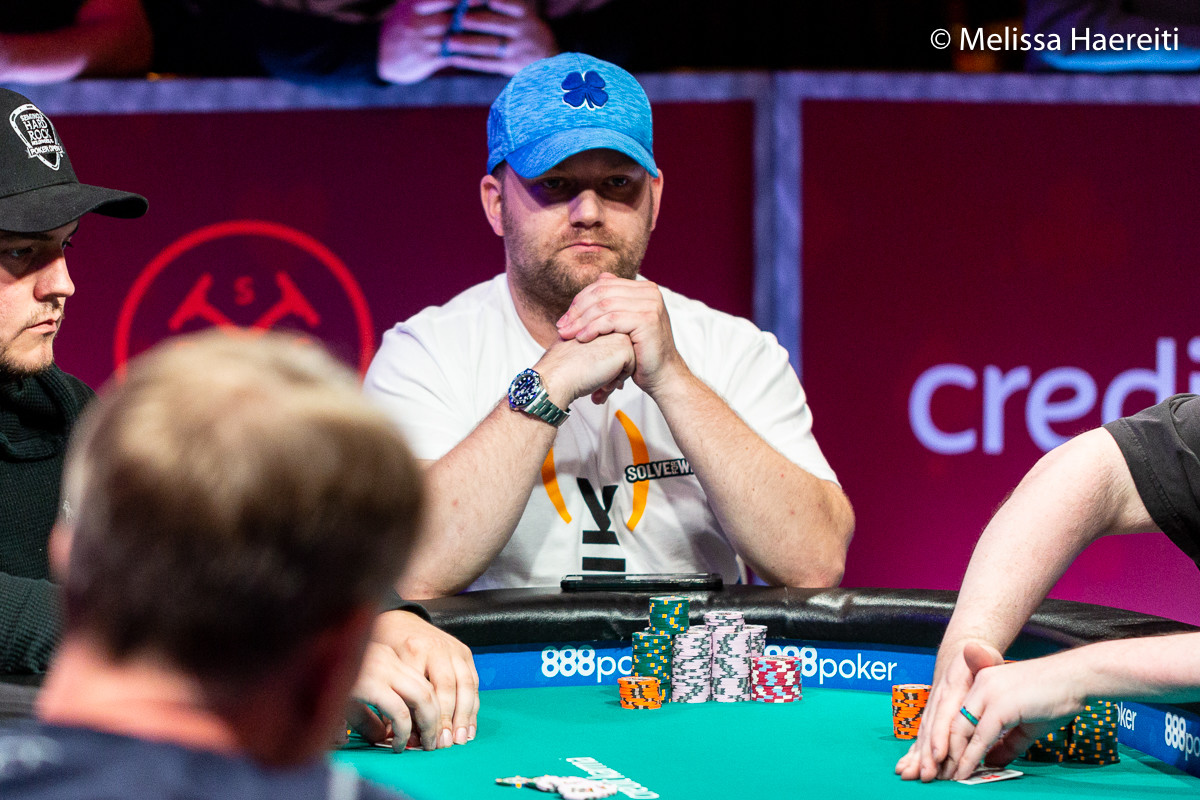 While he may be missing his three dogs back home in Michigan, Nicolas Manion is sure to be bringing home the puppy chow from his Vegas trip and unbelievable Main Event run that started out as a freeroll.
Friends with the SolveForWhy guys, especially Jordan Young who also hails from Michigan, there was an offer a few months back to freeroll Manion in a couple $2,175 Main Event satellites and give him 50 percent of the action in Main if he were to qualify. Manion snap-called, and was content to just hang out in Vegas and play some cash if it didn't work out.
That wouldn't be necessary though, as Manion got through in both satellites to even pocket a little extra cash, for the Main Event freeroll of his life.
Manion may be a small-stakes grinder per usual, but hey — so was Ryan Riess. Manion has mostly built up his tournament chops playing smaller online events, but has very little live tournament experience and only a few small results on Hendon Mob. He talked to PokerNews after bagging the ninth biggest stack of the remaining 26 players on Day 6.
"Recently I've just been doing really well, playing well, and running even better. And that's what's been going on in the Main Event. So it's been great."
Main Event Journey
Though it's a very big spot for the small-stakes grinder, Manion hasn't really felt the full effects of the pressure grinding a short stack for much of the tournament.
"The craziest thing about this tournament is I really haven't had many chips to have to have big decisions. So it's either, I'm going with my hand or I'm not. And now that I've got chips, I'm a little bit more nervous, but I think I'm playing well so it kind of cancels that out."
Manion started Day 6 as one of the shorter stacks of the final 109 players with 23 big blinds and was just bleeding off, getting no hands to work with, but that all changed in the second level of the day. Down to eight big blinds in the big blind, Manion got pocket sevens in against ace-king and hit a seven on the river to stay alive.
Manion proceeded to chip up from there for the remaining few levels of the day, and made a huge laydown with pocket kings preflop at the very end of the night to preserve his stack and finish the day ninth in chips. Oh, and the fold was correct. He filled us in on his thought process after the hand.
"I've shown nothing but nut hands today, and he shoved all in for 16 million. To me, that's just one hand and one hand only, so I'm not going to put my tournament life on kings when I'm 99 percent sure he has aces."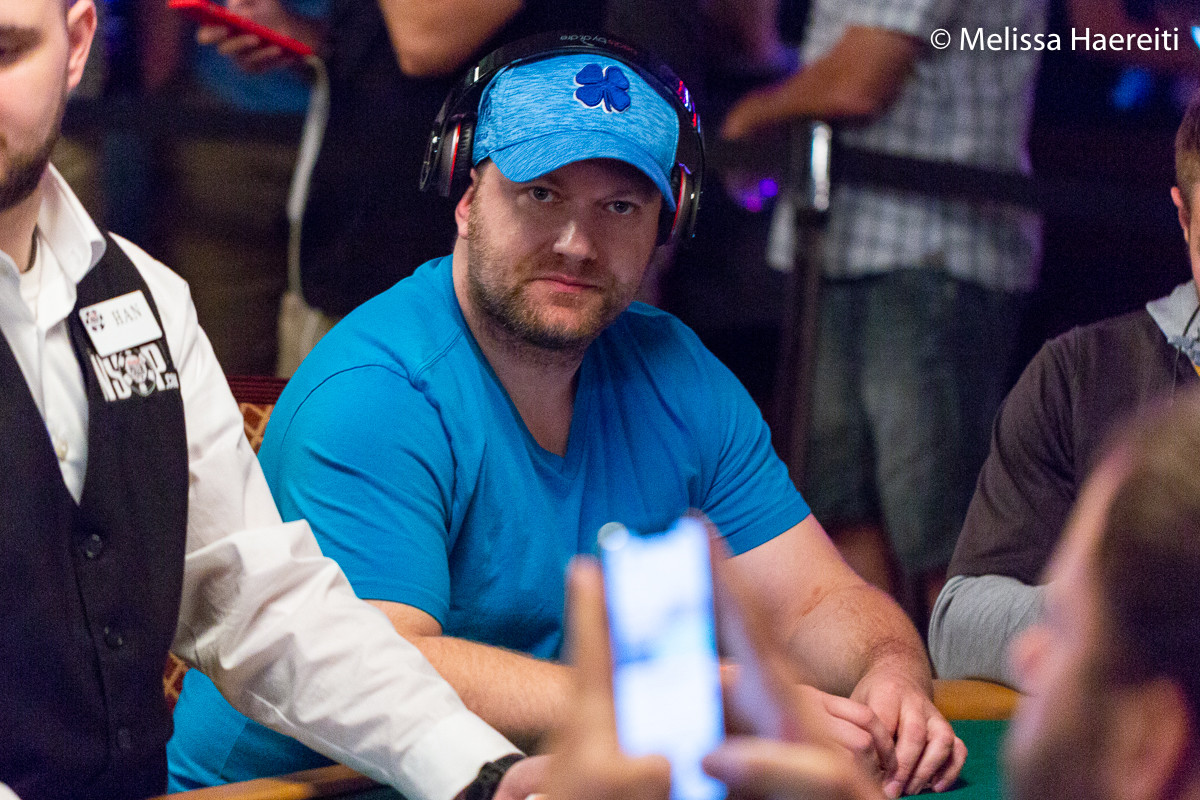 Now it's Day 7, the day the elite and elusive final table will be determined. Manion started with a respectable 17.63 million chips and through the first level of the day, has nearly doubled that to jockey into a top-five stack. The big hand that got him there? Pocket kings.
Manion is on top of the world, and his SolveForWhy buddies are understandably also elated for his deep Main Event run.
"They can't believe it either."
While his good buddy and top poker pro Jordan Young only found his first cash in the Main Event this year after nine years of playing the event, the fact that Manion will be cashing it in a big way on his first shot at it is cause for some friendly needles.
"He's just like, 'I play for nine years before getting a cash; You come out here and play your first time and you're possibly going to make the final table,'" Manion laughed, enjoying his amazing ride on the biggest poker tournament stage in the world.